Savoy Theatre Seating Plan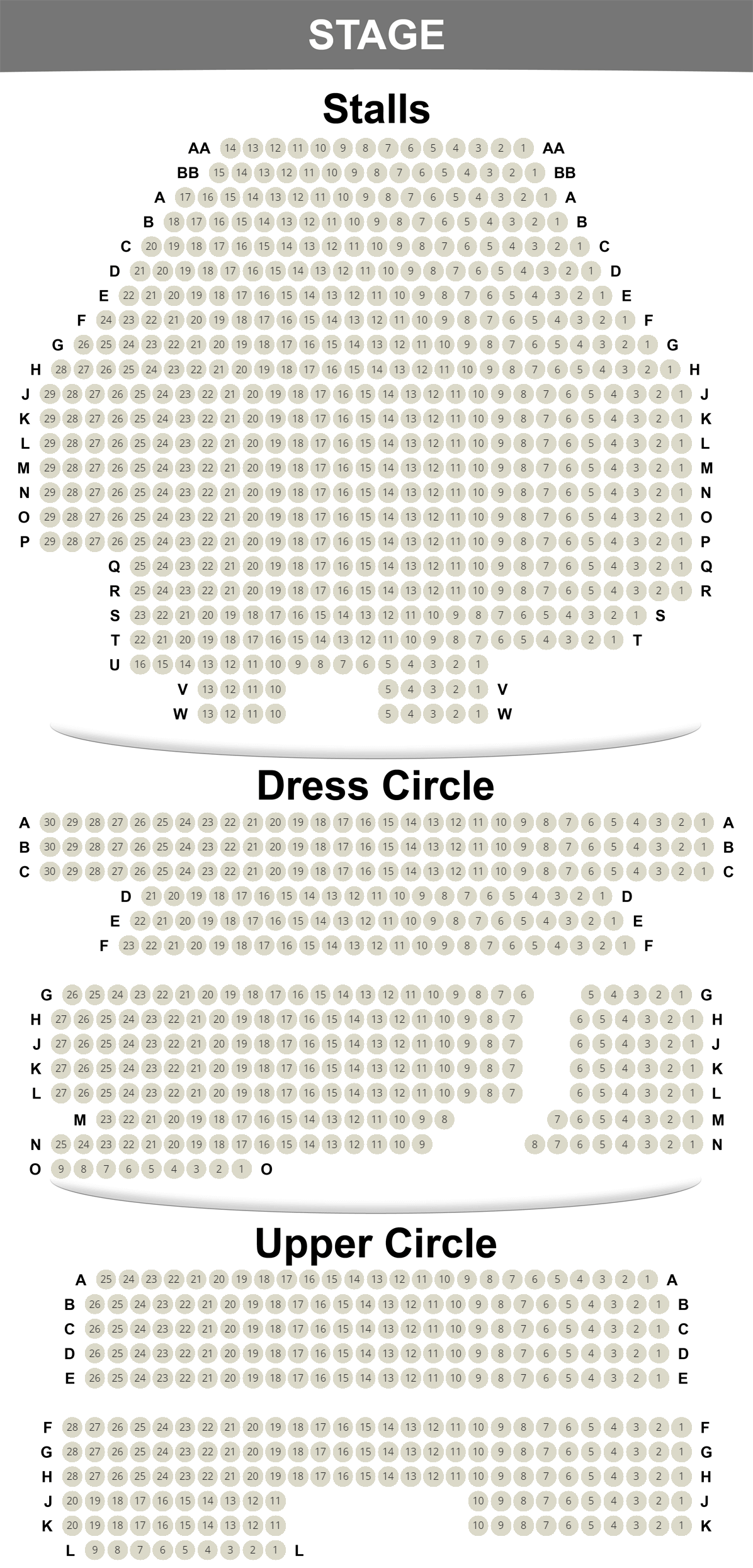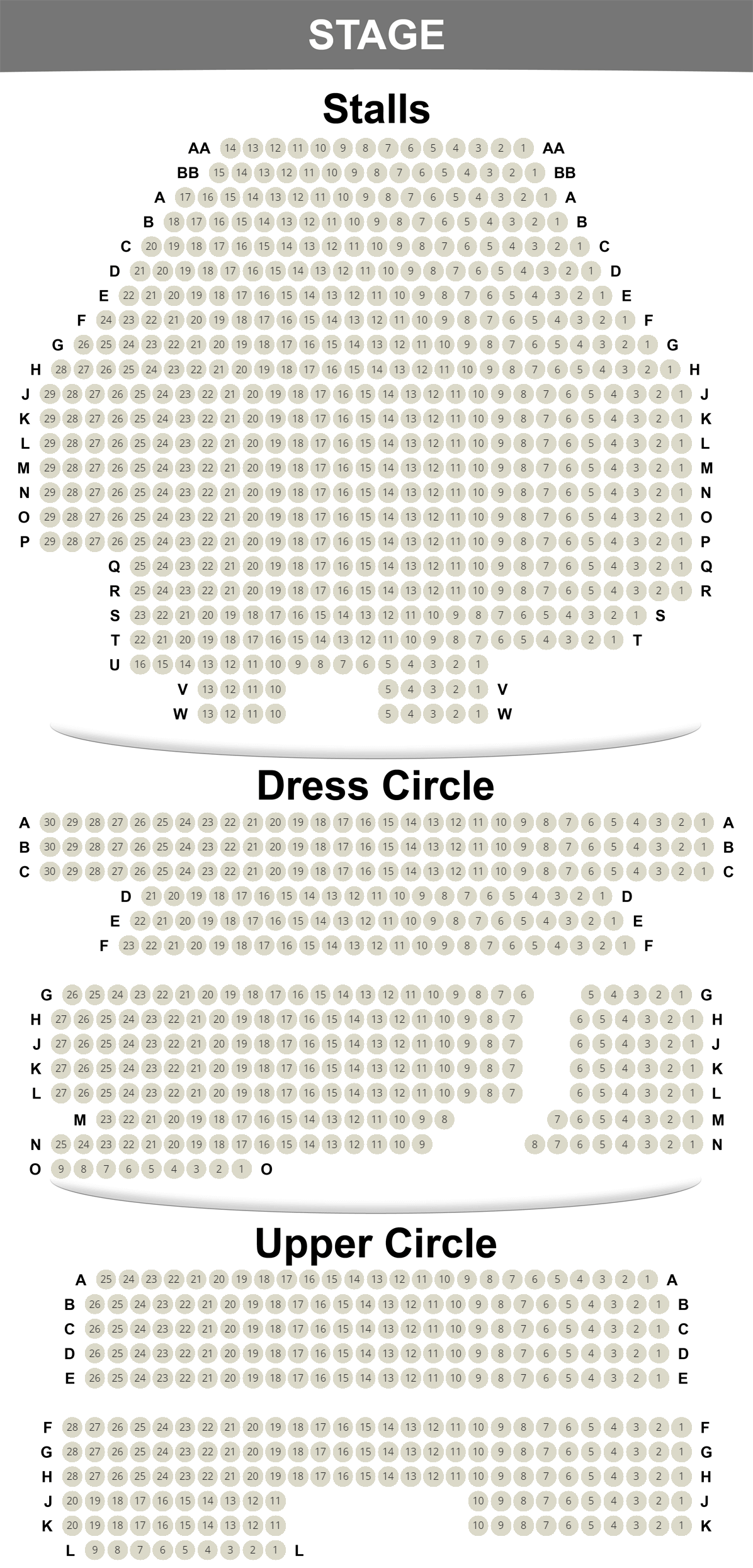 Built in 1993, the Savoy theatre might look like a 1930s Art Deco building, but don't let your eyes deceive you. It's actually a very modern theatre and thus has excellent sightlines and acoustics. Seating 1258 people over three levels – the stalls, dress circle and upper circle – the theatre boasts steeply raked seating and excellent views of the stage. The auditorium is particularly tall for a West End venue of medium size and this can affect seats situated in the upper circle. The best seats in the house can be found in the central section of the stalls and first five rows of the dress circle.
The stalls
The stalls at the Savoy are made up of one large section with no central aisle to divide the rows. The entire section is extremely well raked, allowing for perfect views over the tops of audience members' heads. All the seats in the stalls fall inside the proscenium arch and there are no side-on views from anywhere in this section. The steps down to the stalls from the foyer are very steep and can cause a problem for those with accessibility concerns. It is best to ask the theatre staff about accessibility before booking your ticket.
The dress circle
One level up from the stalls, the dress circle consists of three sections with a central aisle dividing the rows. Views from the front section are excellent and provide you with a panoramic view of the stage. The rear area of the dress circle can feel disconnected from the action on stage owing to the distance from it. However, the seats in the back of the dress circle are usually very reasonably priced. The overhang from the upper circle above only affects the view for people in the last four rows of this level.
The upper circle
The highest seating level at the Savoy, the upper circle is divided into a front and rear section with the front providing the best overall views. There are safety rails running along the balcony, which can obstruct those in the front couple of rows. The rear section feels very high and detached from the action, although the overall view is clear.
Buy Tickets Online


From Official Tickets Agents